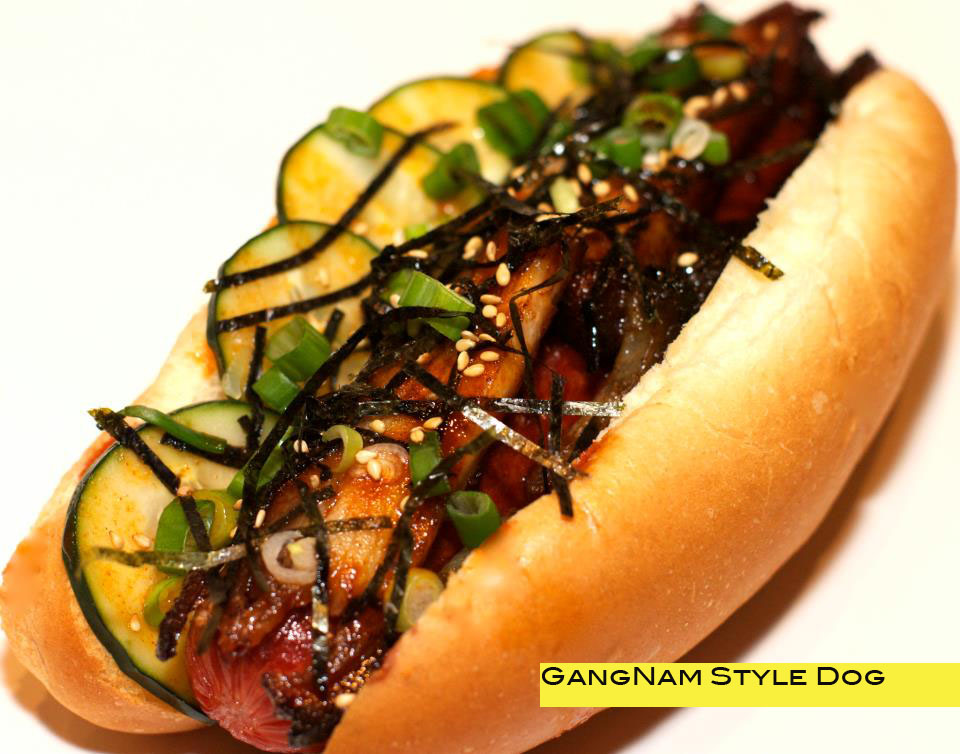 BULDOGIS GOURMET HOT DOGS is a one of a kind restaurant that specializes in gourmet hotdogs.
Buldogis is a combination of words that are Korean and English."bul" (불) in Korean which means fire or grilled. "Dogis" which means everyone's favorite Hot Dog. A popular Korean dish called Bulgogi, which literally means "fire meat" in Korean. This refers to the cooking technique over an open flame—rather than the dish's spiciness.
The owners of Buldogis took an all-American concept and incorporated an Asian influence with innovative, culinary twist in order to create the Best Gourmet Hot Dog eatery in Las Vegas!
Buldogis Hot Dogs aren't your average, run of the mill franks like the other places!
Buldogis Gourmet Hot Dogs are 100% quarter-pound premium beef dogs with no fillers.
Buldogis Hot Dogs are topped with high quality fresh products. All of our special add-ons are made in-house and this also applies to our homemade chili, Bulgogi meat, fresh made slaws and signature condiments toppings.
Our KimChi is made fresh and it is a 3 day preparation process that is well worth waiting for.
All of our dogs are cooked to order to ensure that the flavor is sealed and that the Hot Dogs stay juicy and moist when they are prepared for you. Feel free to substitute your beef dog with either a premium Turkey Dog or a Veggie Dog.
If you aren't quite interested in biting into one of our gourmet dogs then feel free to try a few of the other tasty delicacies on our menu.
We also offer some of the best ½ pound 100% beef burgers with delicious and unique toppings.
Our Bi Bim Rice bowls are topped with slow roasted pork belly, Bulgogi Beef or Marinated spicy pork.
Our Angry Kim Chi fries, Euro fries and Carne Asada Fries are the best in Las Vegas
We hope you enjoy the different, inventive flavors that our menu has to offer and don't be apprehensive to try new things or create your very own dog. We really appreciate your patronage and welcome you to come again soon!